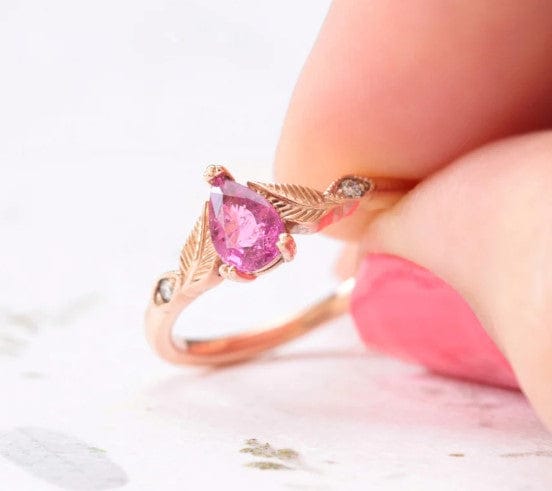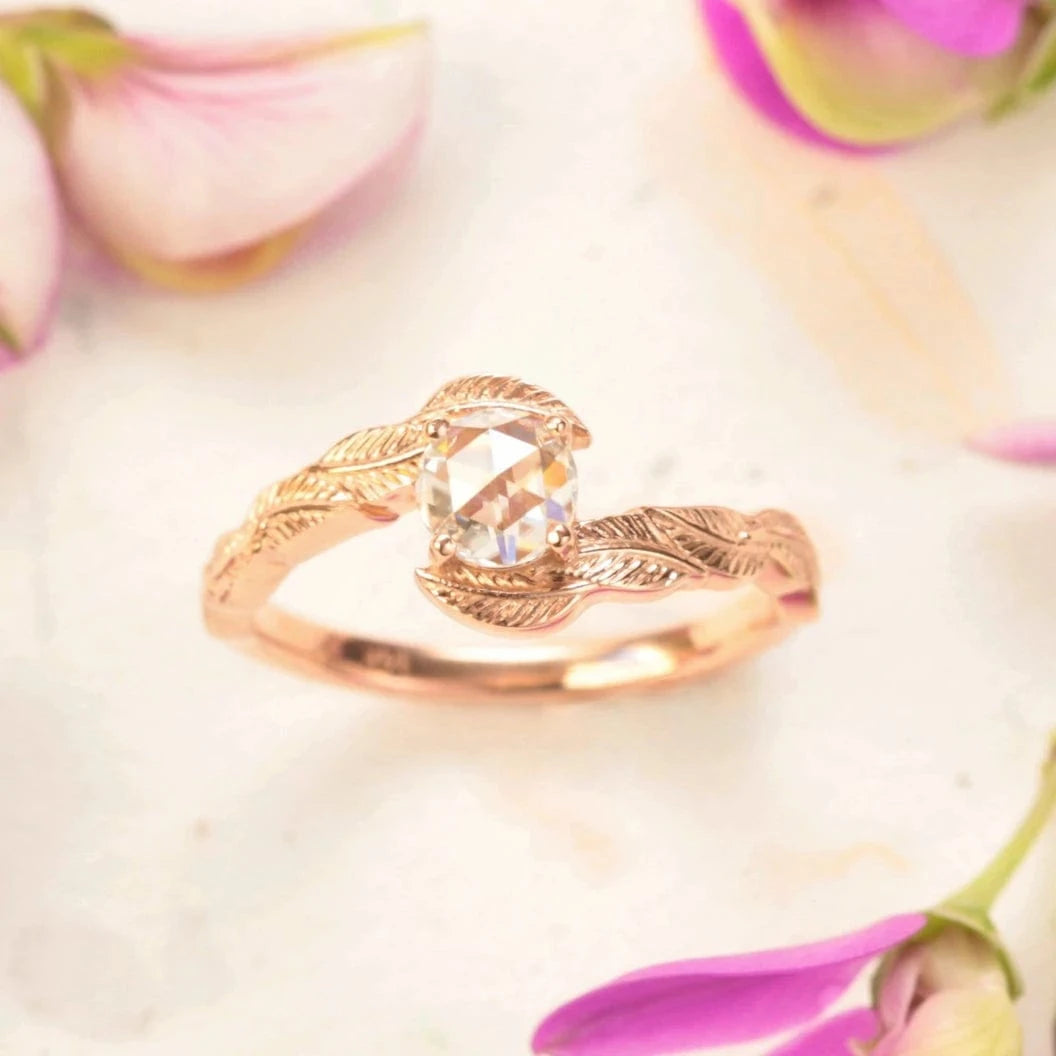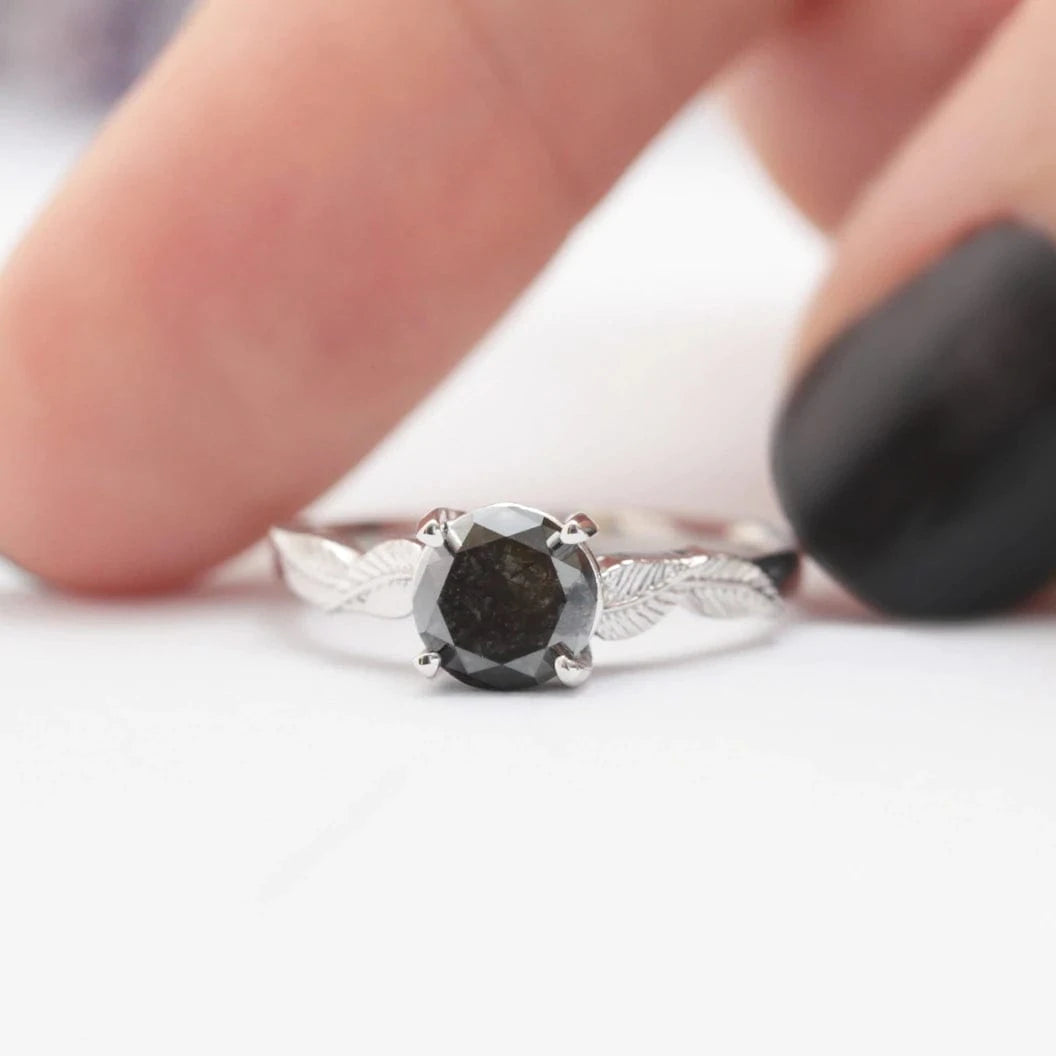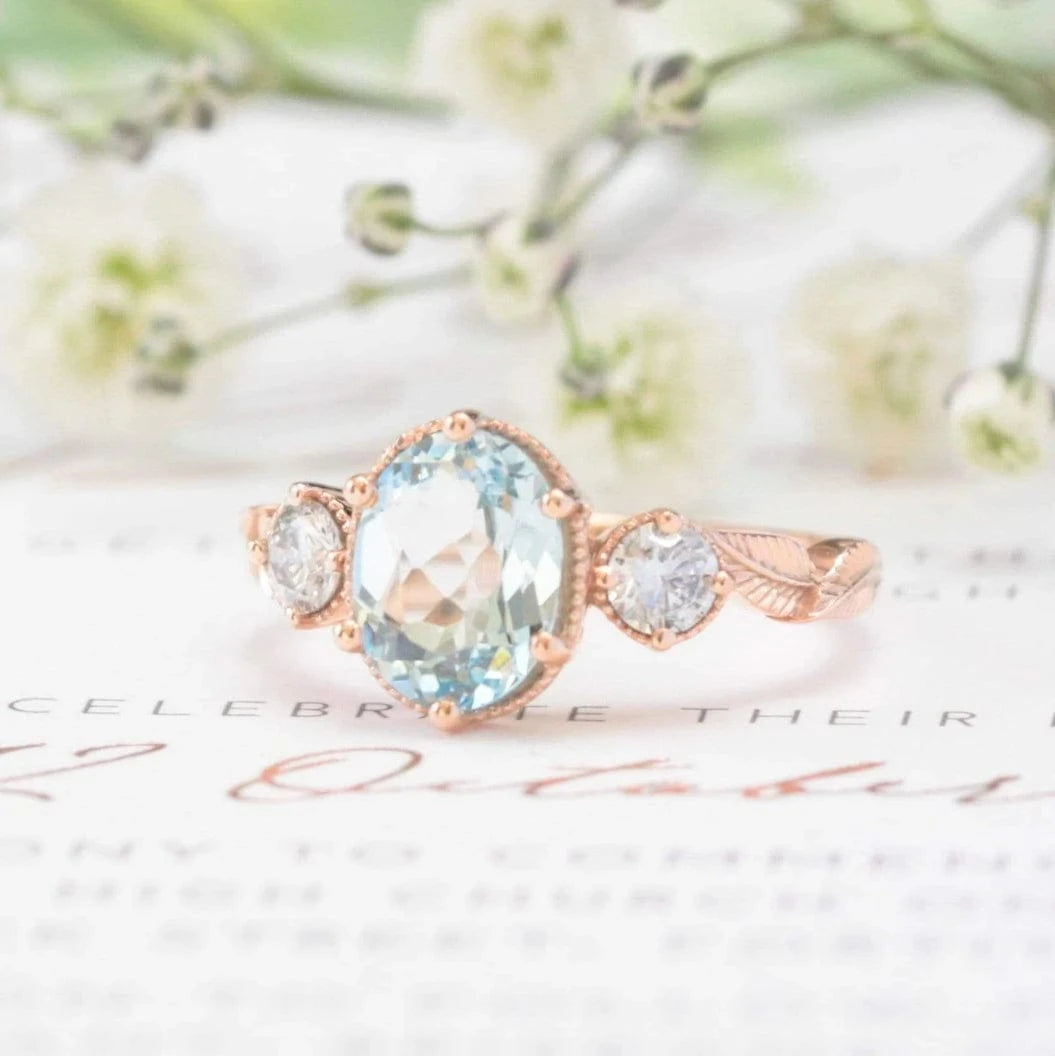 Nature Inspired Engagement Rings
"My wish is to stay always like this, living quietly in a corner of nature" Browse our unique collection of designs inspired by Mother Nature - the original creative.
Shop now
The Vinny&Charles Promise
One Tree Planted for Every Order
Free Shipping & 30 Day Returns
Recycled Metals
Fully Crafted in Studio
Lifetime Guarantee
Outstanding Customer Service
Reviews






"Just wanted to so thanks so much for your amazing work and going absolutely above and beyond with getting our wedding jewellery done and to us before leaving for the big day"

Zoe
"I just wanted to say thank you so much for the ring, it came today and is just stunning!"

Julia
"Hello - happy fiancé/ring recipient here. I did pick out the ring after consulting with Melody on the differences between Moissanite and Diamond. I am 100% happy with my choice to go with moissanite and thank Melody for being helpful in informing choice. It is truly beautiful and unique, I get so many compliments on how sparkly it is. 🥰"

Chris
"Melody was professional throughout the design process and made logistics very easy.  I'm so glad that Chris was willing to take a gamble and created an absolutely gorgeous design well above my expectations.  My now fiancé adores them and so do I.  Thank you for your efforts. "

Connor
"I absolutely loved the engagement ring that Vinny and Charles created for us! Melody was great at replying to emails and helping me through the bespoke design process, any design tweaks were reflected perfectly in mock-ups and the quality of materials is incredible! The ring was true to size, and shipping from Australia to the UK was made really easy. I would very much recommend Vinny and Charles to anyone, regardless of where you are in the world!"

Henry
"Just wanted to say that the ring arrived in perfect condition and it's absolutely gorgeous! The gemstone is so so pretty and the whole ring design is so well crafted and delicate! It is going to be a beautiful ring to represent our wedding day!"

Jasmine
Vinny & Charles – Australia's Favourite Jewellery Store
Are you looking for the perfect engagement or wedding ring, or do you just want to find the most beautiful piece of jewellery you can gift a loved one with? Vinny & Charles is a small Australian jewellery store online offering unique rings and jewellery inspired by nature. All of our pieces are handcrafted in our studio and designed by us, giving them a unique touch you won't find anywhere else. We're dedicated to sustainable and ethically sourced jewellery, offering high-quality pieces that won't come at someone else's expense. With worldwide shipping and a 30-day returns policy, we're the ideal choice for buying the most important pieces of jewellery in your life, including engagement rings and wedding rings.
Read More
Beautifully Presented Jewellery from Our Online Jewellery Store
Every piece of jewellery we sell in our online jewellery store is made to order to your specification. Do you prefer yellow gold or rose gold? Is white gold your metal of choice? When you buy jewellery online from Vinny & Charles, you can choose from white, yellow or rose 14k solid gold, so your new purchase will not only look stunning but will last too. To us, materials really matter – so, you'll never find any plated base metals, gold fills or cheap imitations in our jewellery store in Australia.
Many of our pieces feature hand engraving to enhance the design and make it one of a kind. Our skilled engravers can also add up to a maximum of 10 characters to many of our ring designs. If you'd like to customise your ring, please contact us, so we can confirm it's possible with your choice of design.
Additionally, as you would expect from one of the best jewellery stores online, all our jewellery pieces come carefully packaged in a beautiful presentation box. The ultra-luxurious white box has been designed to show off your new piece of jewellery to perfection. Whether you are giving our jewellery as a gift or gifting it to yourself, you won't be disappointed when you lift that lid to reveal the treasure nestled beneath.
We Not Only Take Inspiration from Nature but Give Back to Nature Too
Our designers take their inspiration from the natural world; leaves, twigs, berries, flowers, and echoes of the sea are used to create enduring designs that simply transcend time. And to thank Mother Nature for her inspiration, we've pledged to plant a tree for every single order received by partnering with onetreeplanted.org. We think it's only fair that we give back to the natural world.
Unique Jewellery and Alternative Rings
We're not a massive brand with designs you'll see on everyone's fingers. All of our jewellery is designed and manufactured in our Australian studio, making them an exclusive and trendsetting choice. Our unique rings are just as unique as you and will help you stand out. Each piece is tailor-made and will be handcrafted in our studio after your order is placed.
Our special designs feature nature-inspired themes and make for alternative rings for those looking to go against the grain and opt out of the classic and popular looks for something that is more personal and fits your individual style. Many of the rings can also be engraved with some special words that will ensure your ring is one of a kind. We believe your jewellery should be made to fit you, and that's what we do at Vinny & Charles. When you choose our jewellery store, you get access to special ring designs that aren't available in any other store.
Sustainable, Ethically Sourced Rings & Jewellery
We're dedicated to slow, sustainable fashion and this is expressed in several ways when it comes to our nature inspired jewellery. Among other things, we utilise recycled metals and aim to be using 100% recycled gold. Our diamonds are conflict-free, and everything is ethically sourced. We aim for fairness throughout our supply chain and not just at the end. We also plant a tree for every single order placed. Another aspect of our sustainability commitment is our focus on high-quality, long-lasting products that won't need to be replaced and discarded.
Only the Highest Quality
We use high-quality materials and manufacture our jewellery with careful craftsmanship, ensuring the quality and durability of every piece we sell. We use the best materials, only solid gold and silver, and never plated base metals or gold fills. With us, you get what you pay for. Our extensive experience in the jewellery industry and our dedication to quality results in products that are beautiful and durable. We make luxury jewellery affordable and accessible to everyone and make it possible to incorporate your own style and a personal touch into the jewellery you wear. Vinny & Charles ships worldwide for free, so that you can enjoy our premium quality products everywhere. Browse our range of unique rings and other jewellery online to find your perfect match and place an order.
Read Less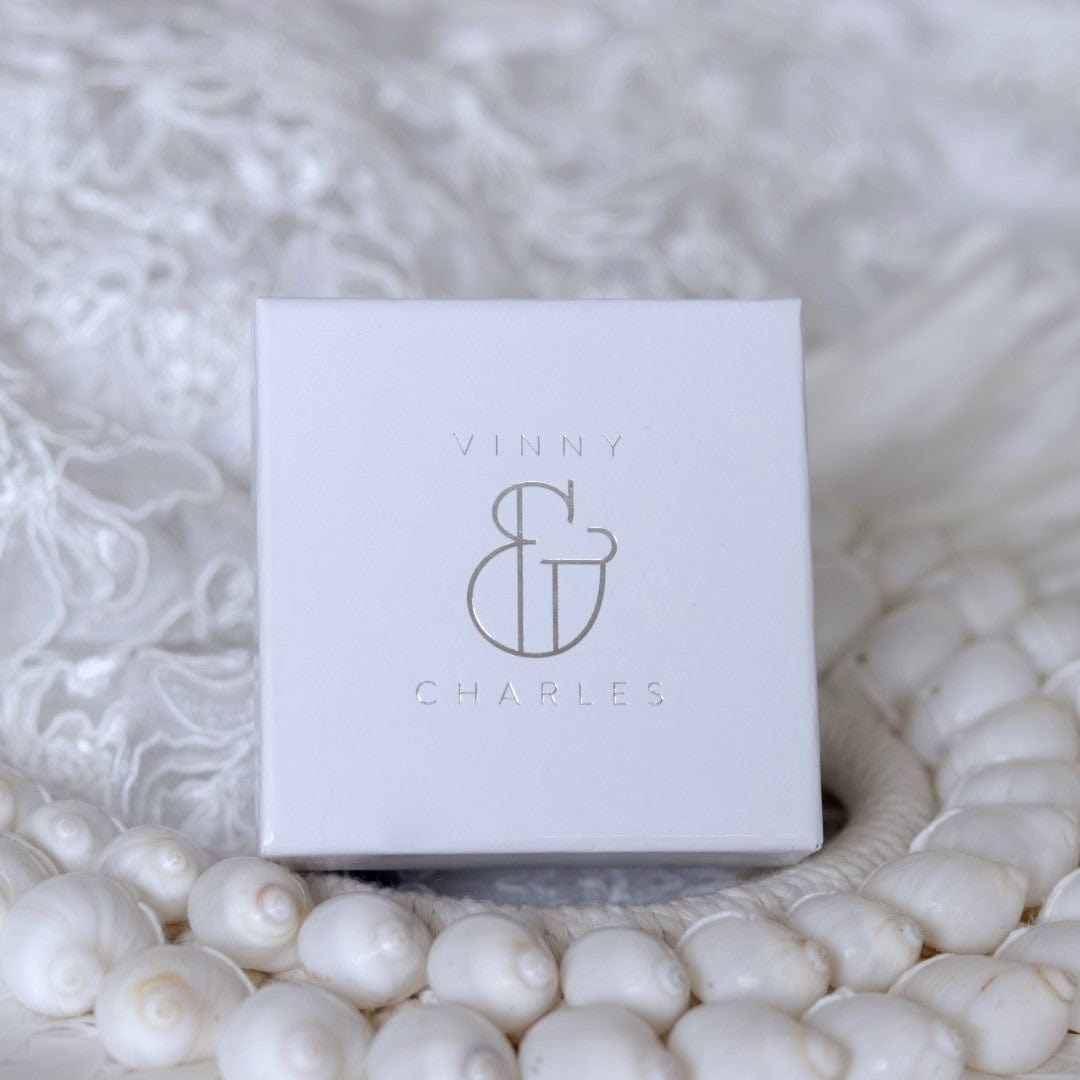 Free Shipping & 30 Day Returns
We offer free domestic and international shipping on all orders.

We're happy to help with any questions - just reach out via the messenger app on this page.
MORE INFO